Let's Chill and Spill the TEA!
GREETINGS! Happy, Happy, Joy, Joy we're glad to have you join us again.
So last week we had a brief chat about the meaning of eQUAnimity. Again, we find that it is our calling and higher purpose to empower, educate and exchange elevated energy with you. Now that we are supercharged for this space and time, let's chill and spill the tea!
Around the year 2015, the term Positivitea became pretty popular. There are now many images, restaurants and social media groups using the term as their name. Kind of how we use the term equanimity as our company name.
Team eQUAnimity NYC began using the term Positivi-TEA during the time when it became overwhelmingly common to "spill the tea" which loosely means to gossip or to express sarcasm. Most people attribute it to Kermit The Frog or the gay community from which it spread like wild fire. A little known fact is that "spill the tea" is actually a slang term that originated in the 90's.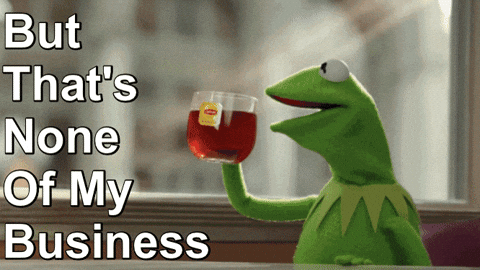 Anyway, our Positivi-TEA involves positive
THOUGHTS, EXPRESSIONS & ACTIONS
which we strive to display on a daily basis. This means that even when we are faced with words or situations that attempt to bring us down, we defuse the tense moments and work to elevate ourselves and others. This phenomenon is something we have been working on for years and continue to improve on daily. The more you practice, the easier it gets.
Often this can come in the form as simple as a smile. This also triggers a memory of our 2017 Sunshine Smile Project when we had volunteers answer 2 questions:
1) How do you find your smile when it's difficult to?
2) Why is it important for you to share your smile with others?
After they sent their response along with a smiling picture, our volunteers received our 15 Minute Spa Moments package for FREE. That ended December 31, 2017.
We're excited to introduce new ideas and fun surprises for this year, 2018!
Often we all go through our days not knowing what to expect or expecting less desirable outcomes. We here at eQUAnimity NYC believe we all have the ability to choose how our days will be.
So we begin every day by saying out loud, "I am excited about today!"
We like to hear your thoughts. Join us on the "Posture Up Call" every morning 9:00 AM EST.
Get that boost you need to start your day in a more positive way! Also find that rare gem of like minded, special individuals who also do what most people won't to live the way that most people won't. It's a very good thing.
Experience a piece of peace; mind, body and soul through our Positivi-TEA (Positive Thought, Expression and Action).
We always look forward to providing you with more Positivi-TEA now and in the near future.
Live Elevated!
Peace, Love, Light, Joy and Abundance to you.
Graciously,
Team eQUAnimity
Learn more here: www.eQUAnimityNYC.com
Learn how to make a living as a writer!